See on Scoop.it – PhotographerMontreal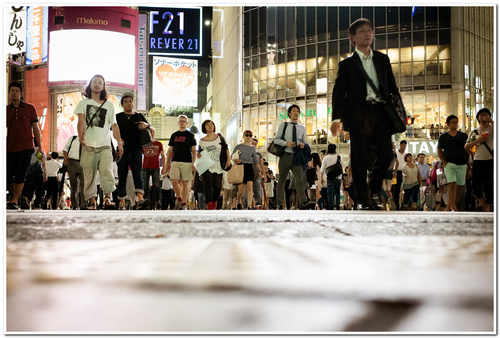 Yesterday I had the pleasure of using the XF23mm F1.4 lens for a day.
I've had a pretty eventful week. Last Saturday I photographed a wedding in Rome, then I was privileged to be invited out to Tokyo by Fujifilm for some R&D meetings, presentations and the chance to shoot with the XF23mm F1.4 for the first time. I'm going to blog more about the trip itself and my time with the very good people at Fuji next week. In the meantime, here are some images I shot with the XF23mm F1.4 yesterday whilst in Tokyo. The images aren't in a particular order, but they end with a snapshot of my kids running towards me when I got home….. (they were interested in the presents I'd bought them I think). In due course, I'll do a more concise overview of the XF23mm F1.4 itself but my opinion is not going to be anything other than – this is a FANTASTIC lens and a great addition to the X-Series mount lenses that Fuji have created. For me, 35mm is my perfect focal length and the 23mm lens on the X-Pro1, X-E1 or X-M1 works out at exactly 35mm. I love the extra stop of light available over the equivalent focal length in the X100S. The lowlight performance of this lens is smashing. Absolutely smashing. The bokeh, especially in low light is just beautiful and the feel of the lens is great. Combined with the focus peaking on the X-Pro1 and X-M1 I think this a great lens for street shooting and I'll definitely be using it extensively for my wedding photography work. The images in this collection were shot on a combination of the X-Pro1 and the X-M1. I have to say Tokyo is one of the most amazing places I've visited. The people, especially, are genuinely so kind and hospitable. It's a place I hope to visit and explore further in the future. I only had a day, so a lot of these images are snapshots to a certain extent but I did try and get a range of shots to demonstrate the lens including verticals and macro close up images…..
See on www.kevinmullinsphotography.co.uk